Flex Admin
FlexAdmin Improves Employee Experience with FSAs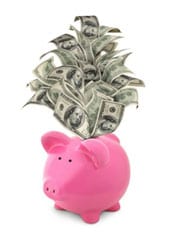 Although they've been around since the 1970s, Flexible Spending Accounts (FSAs) remain popular additions to employee benefits programs, providing tax savings on recurring expenses to both employers and employees.
Through FlexAdmin, we offer advanced solutions that reduce reimbursement time, speed claims processing and enable direct deposit. With FSA debit cards to provide easier access to funds and a secure web-based portal to deliver real time account information and online claims filing, you and your employees can look forward to an easier, hassle free experience.
Although most employees save at least 25% on each dollar set aside in the program, how FSAs are managed can make a huge difference in employee satisfaction.
Flexible Spending Account Primer
Health Care FSA
Dependent Care FSA
Health Reimbursement Arrangement
Health Savings Account
Commuter Benefit Program